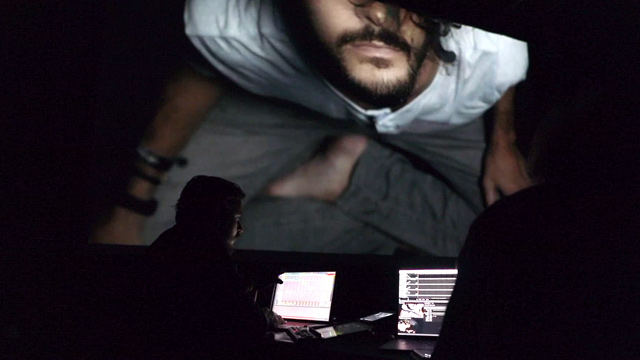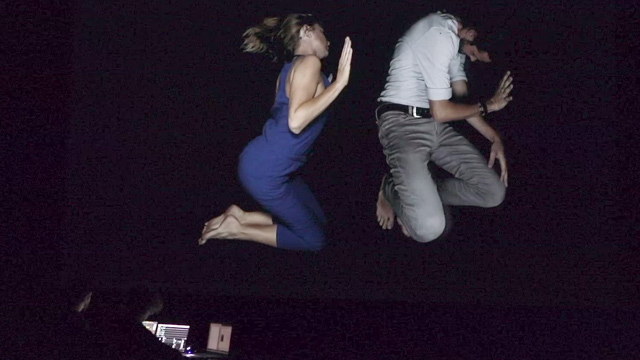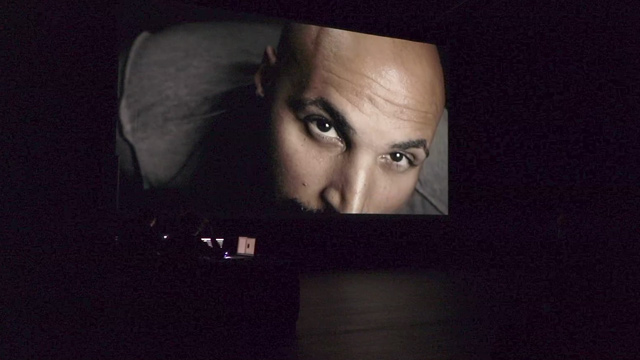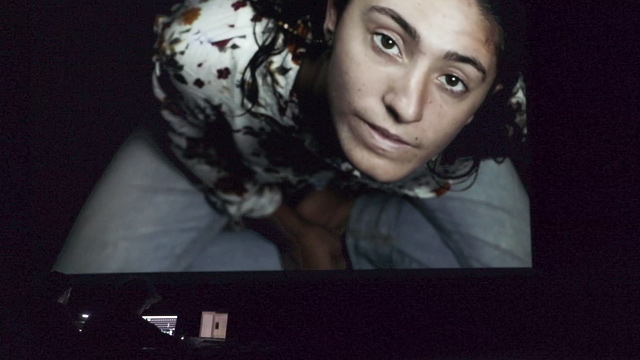 Approchement est une performance audiovisuelle de Nicolas Clauss et Fabien Fabre.

Tant dans la forme que par les procédés d'écritures, Approchement engage ce qui se joue en nous et entre nous, par un regard, une prise en compte, une prise de contact, en proximité. La succession d'immenses images des protagonistes, que l'on observe autant qu'ils nous regardent, invite le spectateur à entrer dans une lente transe de l'intime; à tisser, comme envoûté, des ébauches de relations, de prise en compte de l'autre. Les visages s'approchent comme pour mieux nous observer et nous offrir une étrange familiarité.
La création sonore immersive exacerbe la proximité des corps et des visages, comme nourrie de leurs intériorités. Et par le procédé technique d'écriture, les artistes inventent des instruments audiovisuels singuliers. Ainsi chaque tableau recèle une sensibilité, un vocabulaire et une grammaire propre , faisant l'objet d'une libre interprétation en live.
Ce travail a reçu le soutien des Quinconces - L'Espal - Scène Nationale du Mans lors de deux résidences en septembre et décembre 2018.
http://www.quinconces-espal.com/saison/residence-nicolas-clauss-fabien-fabre
Avec le soutien de la DRAC Pays de la Loire (dispositif Dicam).
liens :
Nicolas Clauss :
www.nicolasclauss.com/
Fabien Fabre :
www.9th-cloud.com/
www.texturedroite.com/
Approchement is an audiovisual performance by Nicolas Clauss and Fabien Fabre.
Both in form and in the process of writing, Approchement engages what is played inside and between us, by a look, a consideration, a contact, a proximity. The succession of large scale images of the protagonists, which we observe as much as they look at us, invites the spectator to enter in a slow trance of intimacy; to weave, as bewitched, sketches of relationships, of taking into account the other. Faces approach as if to better observe us and offer us a strange familiarity.
Immersive soundtrack exacerbates the proximity of bodies and faces, as nourished by their interiority. And through the technical process of writing, artists invent singular audiovisual instruments. Thus each movement has a sensitivity, a vocabulary and a grammar of its own, subject to free live interpretation.
This work received the support of the Quinconces - L'Espal - National Scene of Le Mans during two residences in September and December 2018.
http://www.quinconces-espal.com/saison/residence-nicolas-clauss-fabien-fabre
with the support of DRAC Pays de la Loire (Dicam).
links :
Nicolas Clauss :
www.nicolasclauss.com/
Fabien Fabre :
www.9th-cloud.com/
www.texturedroite.com/